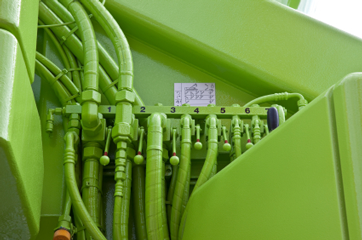 Products and Services
The advanced scientific methods at the core of the group have found application across a truly diverse section of industry. This has steered our research and development into three distinct divisions; Software Integrity, Geophysical, and Digital Forensics (currently as our Email Forensics service).
Furthermore, many of the complex algorithms developed over the course of the company's history are shared across these disciplines, having proven themselves above and beyond their original design scope. This translates into the wide variety of technical products and services currently trusted by the world's leading companies.
For more details, please visit the respective websites below, or contact us for more information.
| | | |
| --- | --- | --- |
| Software Integrity @ Oakwood Computing Associates specialises in detecting and avoiding known failure modes in C-based systems. As well as the Safer C™ Toolset itself, we offer accompanying training courses, plus source-code auditing services. For full details, please visit our Safer C™ website: | Geophysical @ Oakwood Computing Associates specialises in airgun seismic source array modelling, offering optimisation products and certification courses for engineers under our industry-leading Gundalf™system. For full details, please visit our Gundalf™ website: | Email Forensics @ Oakwood Computing Associates was born out of a highly successful internal project amongst our engineers to overcome our own issues with incoming spam and outgoing mail delivery. We are now able to offer our unique solutions to other companies with a selection of services operating at previously unseen performance levels across the industry. |